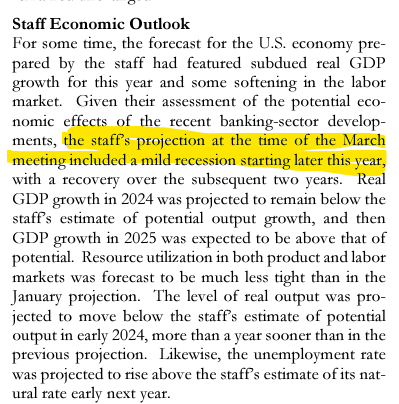 Now the fed almost has to increase rates to appear independent. Remember when Trump was critical of the fed and there was a massive uproar about how inappropriate it was? Now it's ok if democrats send a letter to the fed and publicly say they did it…
Fed pauses and market keeps declining for 7 days.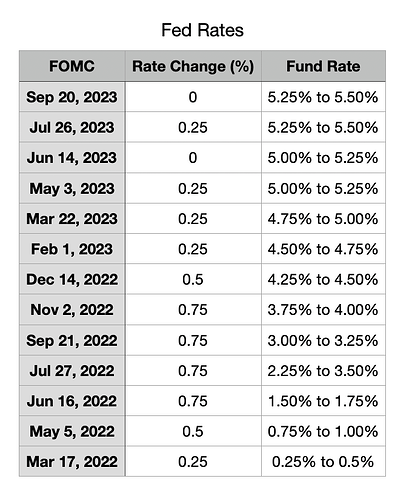 The Fed also signaled that it could continue to raise rates at least one more time this year, since most officials view this as necessary to bring inflation down to the 2% target over time. However, Fed Chair Powell has stated that the decision made during the November meeting will depend on the data that comes in.
The Fed acknowledged the looming risks of banking instability, stock market volatility, and a global slowdown, but it argued that the economic outlook remains favorable and that the labor market is resilient. The Fed revised its economic projections, expecting faster growth, lower unemployment, and higher inflation this year, but also seeing a rise in unemployment and a decline in inflation next year.
Richcession for high net worths while wage spirals for blue collars. Is this wealth redistribution, planned or unintended?
They have zero control over what's going on in the economy anymore.
A lot of buyers on the sidelines waiting for bargain prices in RE stocks hard assets… used car and boat prices definitely dropped… maybe a lot more next year… bargain hunters are definitely looking at RE… maybe waiting for the vaunted 50% price drop?
Not a bad time to be sitting on cash at 5% waiting for Powells recession… Been a long wait… but may never happen…
I think interest rates are crushing used car and boat prices. It completely changes payment amounts and not many people are paying cash for them.
No rate hike.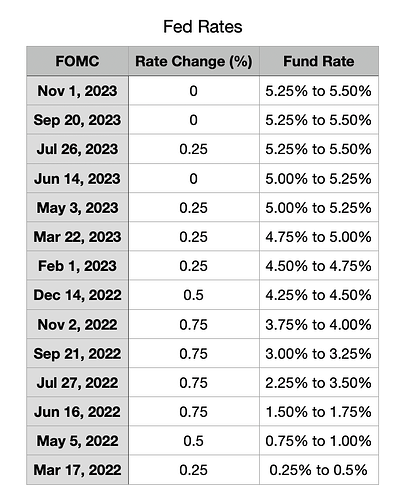 1. Interest rates unchanged (00:00:26)
2. Inflation has moderated (00:00:46)
3. Committed to bringing inflation down (00:01:19)
Rally till end of the year or just one-day wonder?