Very interesting Bloomberg article:
Saying there's froth at the fringes is not the same thing as saying everything is doomed. In a note last week, strategists at Bank of America tried to plot all the signals pointing to a bear market in broader measures of stocks, and found 63% of them have been met. Among them are dwindling cash in fund holdings, an elevation in the Cboe Volatility Index and buoyant consumer sentiment. While the reading hit a three-month high, it's short of the peak level of 79% seen in September 2018.
So still has room to go even crazier?

Hard to tell. Stay out till after Jan 20. We may see a bear market that we haven't seen before. May be worse than year 2000. @erth could have the last laugh… eventually he proves that CASH is king after all. Hail savers!
Nah. Pretty sure it won't happen.
I didn't imply it would start Jan 20. Although it could be. You can't tell initially, you would probably BTFD again and again till… Don't believe? Just monitor bitcoin… if it continues to surge… portends something very serious. Don't sell all your RE, you would need them for passive income. Many companies would go belly up.
I mean the part about a bear market we haven't seen before. It will be a pretty shallow one. Fed is firmly on the loosening side and Biden is willing to spend money.
Fiscal + Monetary =

Well you could be right about the shallow part. However, it should last a lot longer than that one created by Dotcom bust. All the conditions for bubble to burst is there, waiting for the East Wind. ATM, the only East Wind I can see is some1 get shot or some1 got indicted. IMHO, should just let him go.
The excesses are pretty localized. If you look at FAANMG they have done nothing since mid-2020. The red hot areas are in EV, new energy, Bitcoin and biotech. It's not that frothy otherwise.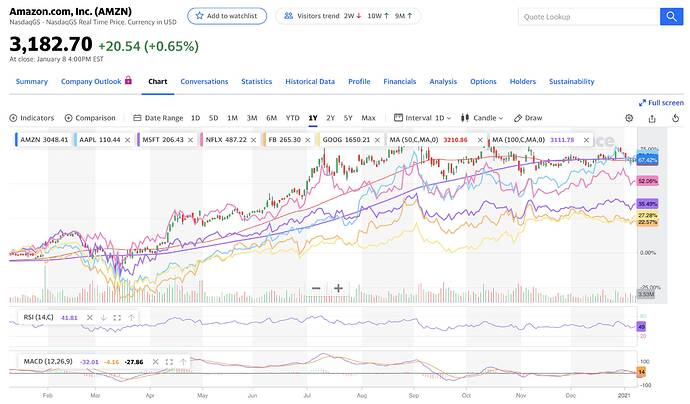 I think all join in from Nov 3.
Futures are falling.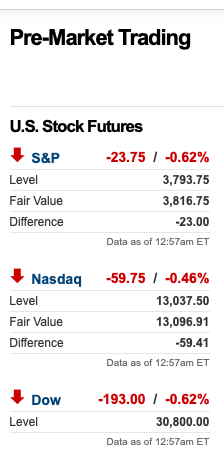 Pretty interesting piece on a lot of names that are breaking out now after a multi-years long nap.
there are also many stocks that have done nothing for 3-5-13-20 years. These aren't zombie companies, these are real business in emerging and re-emerging themes that can succeed in a global bull market.
Exactly. Based on his view, BRK/B is a great candidate so long you are willing to run the risk of a possible wave E down. He is talking cock.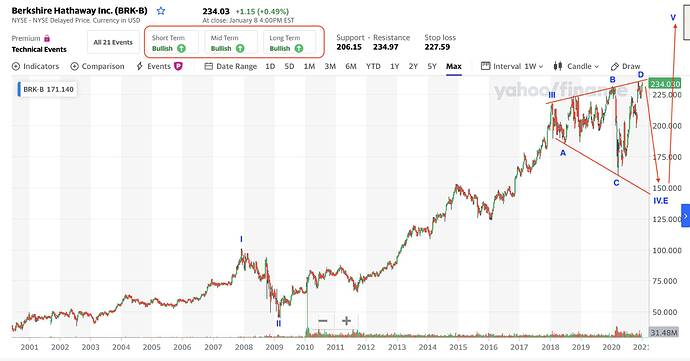 Market tanking, NVDA roars.

Good news. Otherwise I would prepare for a financial meltdown. Buying bitcoin implies some1 has no faith in the financial system. Thank for the good news.