Owned 4 stocks that will be reporting on Wed

FGI drops, so expect rally to continue!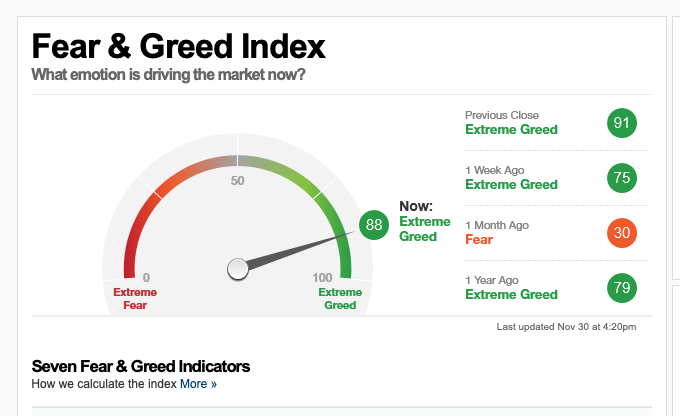 Man, it only dropped a tiny bit…
@Jil,
AH, AAPL and TSLA rallies - no idea why.


I wanted to say Tesla is a bxxxxxe but I don't dare say the word…

They are part of Nasdaq and S&P. Market went up after hours and these are also up.
It's crazy bullish right now. Nothing will take it down except minor technical corrections or Biden getting covid.

Got calls in AAPL, QQQ, AMD, PFE, etc since last week…and added more calls during the dip today.
I'm buying every dip and options while it lasts, and sell quickly before mid December and/or occasional profit taking.

NKLA is most likely a scam. Still this chart is quite something. I wonder if it's a prequel of the-stock-thou-shalt-not-name…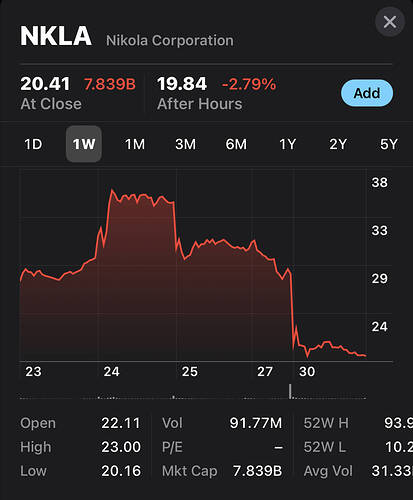 No more "buy the rumor sell the news"?
Is the reason AAPL surging

No more since RHers are dominant.
Wow, I'm amazed Apple did that, but it makes sense with iOS and Mac OS merging. It'll make it easier for people to develop apps for apple. You can just use an EC2 instead of buying Mac HW. I'm the opposite. I use a Mac and use EC2 for Windows stuff.
I wonder how much the Mac OS licensing is, because a linux EC2 is about 40% cheaper than Windows. I'm sure most of the delta is the Windows licensing.
I am curious about CRM earning call tomorrow. I think they are going to crush the result, but question is how's market going to respond along with WORK's rumor? Time to sell WORK, not sure if it can go anywhere from where they are now.
Mark your calendar: 12/21.
Tesla's stock will be added to the S&P 500 in a single step before the open on Dec. 21
Electric vehicle stocks fall sharply as Tesla halo dims

Nikola (NKLA -14.5%) is facing some strain following the GM news yesterday and the expiration of the IPO lockup period on up to 166M shares, while Nio (NIO -5.1%) has gone completely in reverse after a decent premarket gain.
Other notable decliners amid some valuation questions include GreenPower Motor (GP-10.8%), Kandi Technologies (KNDI -7.7%), Fisker (FSR -6.6%), QuantumScape (QS-19.4%), XPeng (XPEV -4.5%), Blink Charging (BLNK -8.6%), Nio (NIO -5.1%), Hyliion Holdings (HYLN -56.8%), Lordstown Motor (RIDE -3.9%) and Li Auto (LI -0.5%).
I wanted to go short on BLNK but thanksgiving and R&R got in the way.

ZM led the declines of all cloud stocks, not just EV.
Buy Semi! MU, NVDA, TSM and SNPS are green. SOXX is green. Didn't monitor other semis, should be mostly green too. 2021 is year of the semi.
Very likely market down by McConnell
BTW: This is not stock or financial advice (Directly or indirectly). Just posting updates for some discussion purpose. You are on your own whatever you do in stock market.
There may be some correction if issues are not getting resolved.