Follow Bitcoin. Heading south. Less than $50k
The price of bitcoin climbed as high as $63,729.5, according to data from Coin Metrics. Coinbase is set to go public Wednesday in a direct listing that could value the cryptocurrency exchange at as much as $100 billion.Apr 13, 2021
ARKK is still 20% below 52w high and AAPL still 7% below. That's it for your century top?
.
Century top is for SPX only. Individual stocks and ETFs may or may not peak

or have peaked earlier or would peak later.
Btw, don't be fancy. Just stick to old school, SPX. UPRO QQQ TQQQ. YTD UPRO rules.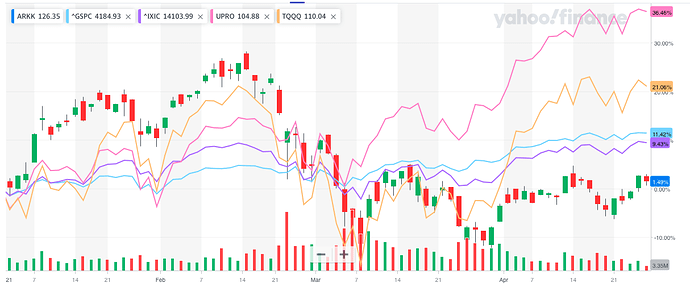 Jim Cramer is on @manch's side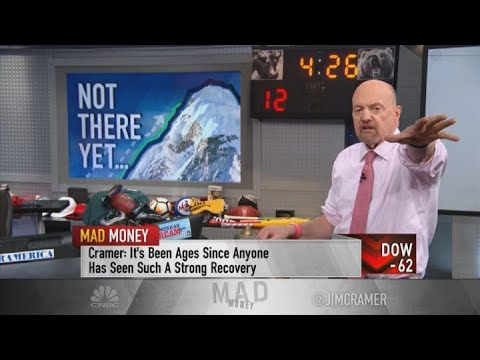 Cramer said you are absurd @hanera
Time to leave

and come back to the bull team.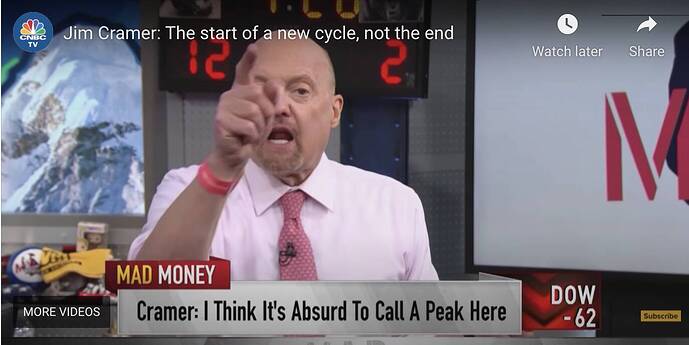 "Most stocks simply aren't getting much pin action now for what they do… and it's starting to bother me."
"Unless your company's a huge beneficiary from the great reopening, nobody cares," Cramer said. "Even then, you've gotta deliver a massive upside surprise — not just a regular upside surprise — to get this market's attention."
The market is at all-time highs. One could argue earnings outperformance was already priced into stocks. Anyone that doesn't outperform gets slaughtered.
Amazon's growth rate is greater than the AWS rate though. That means retail is growing even faster. I didn't think there was anyway possible retail growth would surpass AWS. That is crazy.