World is safe now? Cybersecurity stocks are crashing e.g. CRWD, OKTA,…
Disclosure: Added to CRWD. Position is smaller

than PLTR.
Starting to see stocks making big swings up and down after earnings announcements. Differentiation is happening now. It's not an all stocks go the same direction situation anymore. That means we're going to start to identify leaders for the new bull market.
What kind of piss poor metric is price/sales? It completely ignores profits and sales growth rate which are the two things investors care about. Value investors should look at profits not sales. Growth investors look at sales growth.
.
@manch doesn't care about cost of revenue and customer acquisition cost

Strong job report, Saudi cuts oil output, CPI? So will Fed pauses or hikes rate in coming FOMC?
Metaverse stocks are rising in expectation of a new era of many new worlds.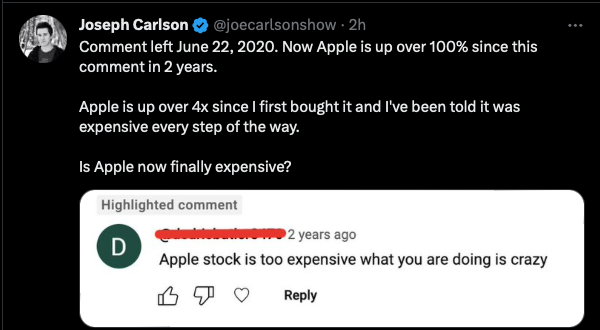 Who is ValueStockGeek? Joe is a popular YouTube influencer. Use the wrong metric, get the wrong conclusion. In any case, financial statements are snapshots of past performance… use them only if you know what you are doing/ able to project the future with these outdated data.
Short squeeze of U… shooting up by over 25+% as of now. Every software developers have to buy U platform to develop for Vision. Look like Teams, Zoom and Webex can talk to each other through the spatial platform… Corporate would be very interested in buying the Vision Pro. Gold rush!
Correction started?
Bear market rally ended?
Market started to price in rate hike at next week FOMC, Jun 14-15?
Rally broadening

Still a bear market rally?

.
Don't provoke The bear