Everybody is bearish.
The put/call ratio hit the highest level since 1997. Short-term options volume has exploded.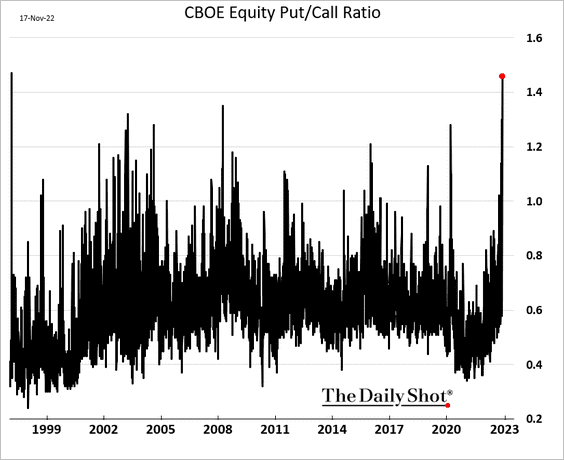 How did 1997 turn out? Not too bad if you asked me.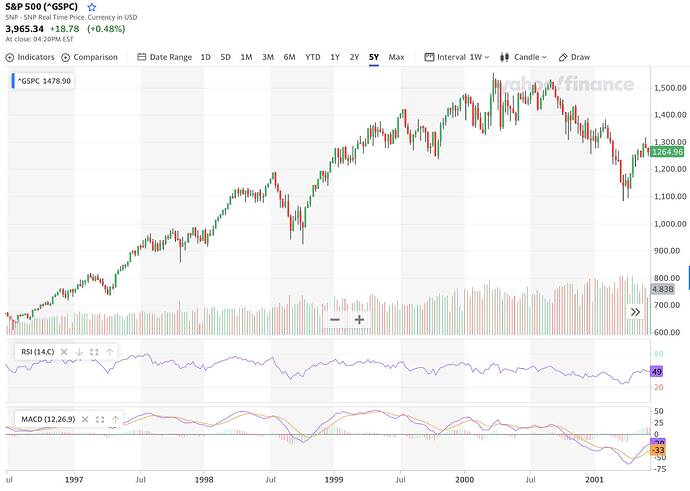 If I infer from my own system, Monday and/or Tuesday we will have nice drop to around 3750 level.
I just bought more puts.
Btw: future is unpredictable, all guess work, never take any action based on this posting.
.
Not consistent with FGI.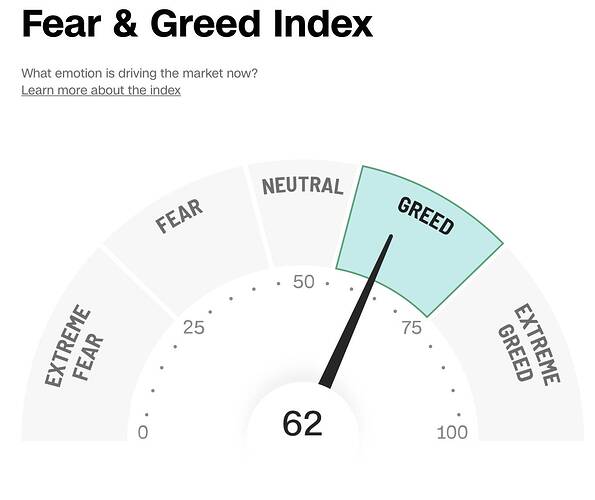 The bullish scenario is few more days to 1-2 weeks of uptrend then decline till Dec FOMC (Dec 13-14) meeting, starts a bull run.
You just want to play opposite role to extract more information from me? Good try! This is what Jim cramer says (he is my final confirmation trigger)

You wait and see how Monday and Tuesday behaves and then tell me !
I just took UVXY Nov 25 2022 $8.5 and $9 Call, will hit 70% to 150% profit in one or two days.
Like last time, my system alerted VIX futures are going up soon.
[removed image]
BTW:Do not follow/play UVXY call, it is dangerous.
I play one of two times in a quarter when I get extremely good level of confirmation, but not regularly.
We have a new fortune teller in our mix. Charlie Munger dresses down these kinds of people really well.
We do not want friction unnecesarily. Let us ignore each other update and stay calm.
You ignore my nonsense and I ignore your nonsense !
Can Cramer redeem himself this time?