22 days ago…
On May 31, an almost identical config SFH is on the market. How much would this house sold for? 7 days have passed and still not pending.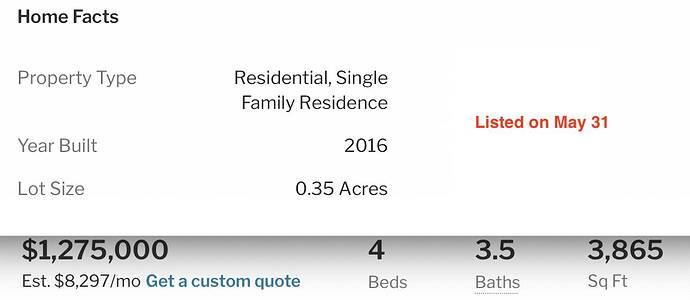 Among those "overvalued" housing markets, which ones are actually likely to see home prices fall? In order, Zandi points to…
Austin no listed

Charlotte is listed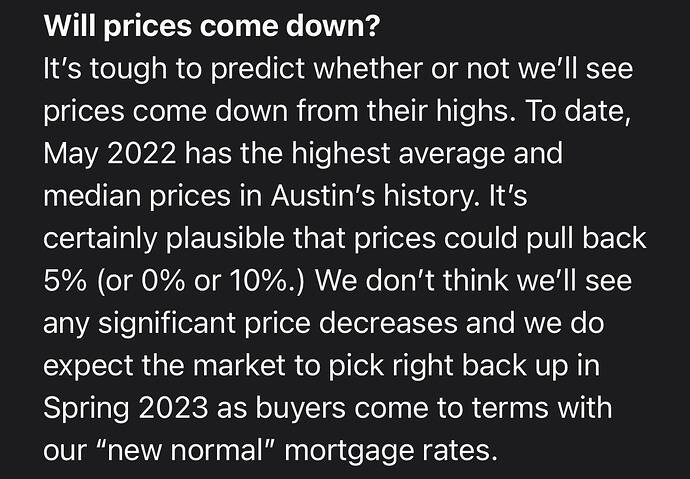 "Last week, Moody's Analytics gave Fortune exclusive access to its updated proprietary analysis of U.S. housing markets."
People still trust Moody's (aka the firm that rated all the MBS AAA before the Great Recession)? If there were so good at this stuff, then they'd never have rated those bonds AAA and would have predicted the Great Recession.
Since TSLA HQ moved to Austin, price (and rents) of houses in Pflugerville and Hutto have been

Didn't own any rentals in Manor and other neighborhoods along I35, so don't know much, should be

too.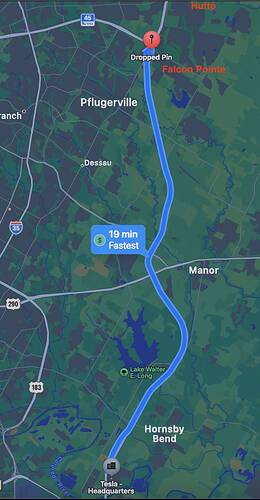 Hutto: Miss the initial price jump

possibly driven by TSLA insiders who know the location of the HQ prior to official announcement.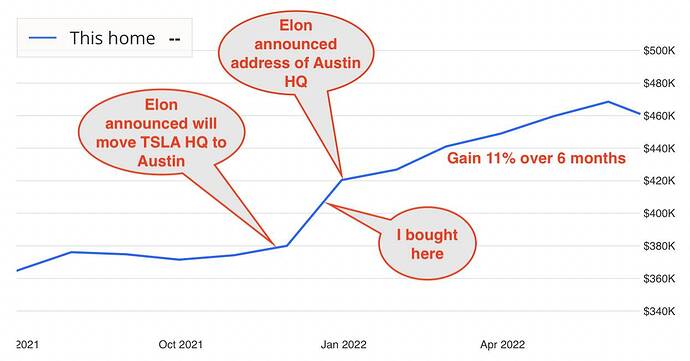 The Boring Company (TBC) recently moved its headquarters to Pflugerville, just northeast of Austin
Pflugerville