As I was updating my table on 2018 numbers, the 2019 numbers suddenly became available. For previous discussions on Berkeley admissions number follow these two older threads:
Even if you don't care for Berkeley, I think the admission numbers can serve as a proxy for school and students quality. I've included some Pleasanton area public schools in the table. Also, some notable private colleges that didn't show up in the 2018 count appeared in 2019, like Crystal Springs and Nueva.
Public schools: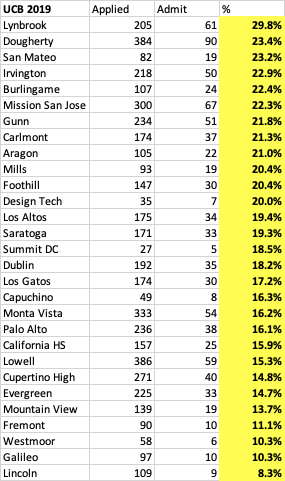 Lynbrook is very strong, but Dougherty and Irvington are not bad either, for a fraction of housing costs.
Next, private schools: