Saw this from a friend's WeChat post. The first column is ratio out of all students, the 2nd column is out of the school's Asian students.
First table are some well known private schools: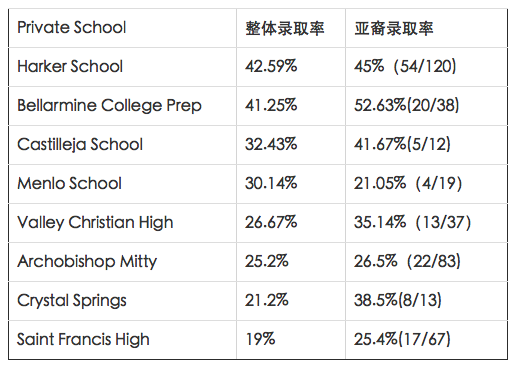 I don't know Valley Christian, Crystal Springs and St Francis. The top privates in SF are also missing. It's a list for Valley people.
Next table are public schools: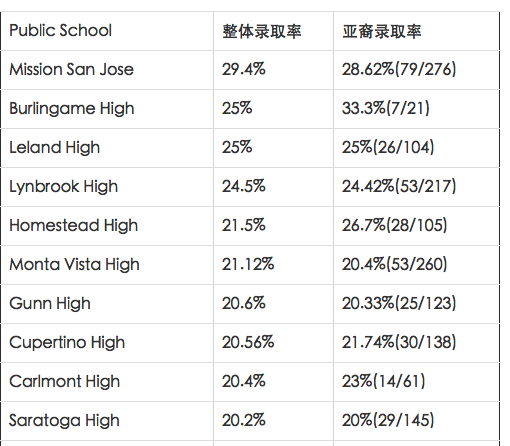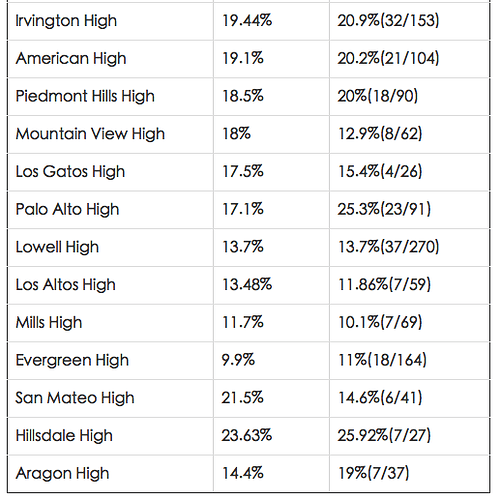 Evergreen High better steps up its game! My property value depends on it…