Um, AMZN has $264B of PPE assets on the books and $76B of capital lease obligations.
AAPL has $42B of PPE assets on the books and $0 of capital lease obligations.
NVDA has $5B of PPE assets on the books and $0 of capital lease obligations.
Does he look at financials or just go by feelings?
.
He uses his proprietary discounted FCF valuation. He buys with a margin of safety. For example, his fair value for AAPL is $167, so he is willing to buy below $150.
I have serious doubts about any math he does.
TSLA cultists dream of TSLA would have larger market cap than AAPL in 5-10 years' time, hence would be the largest company by market cap.
Meanwhile GOOG, META and NVDA cultists think their stocks would lap TSLA in 5-10 years' time.

MSFT and AMZN cultists have anything to say?
Which one to buy now?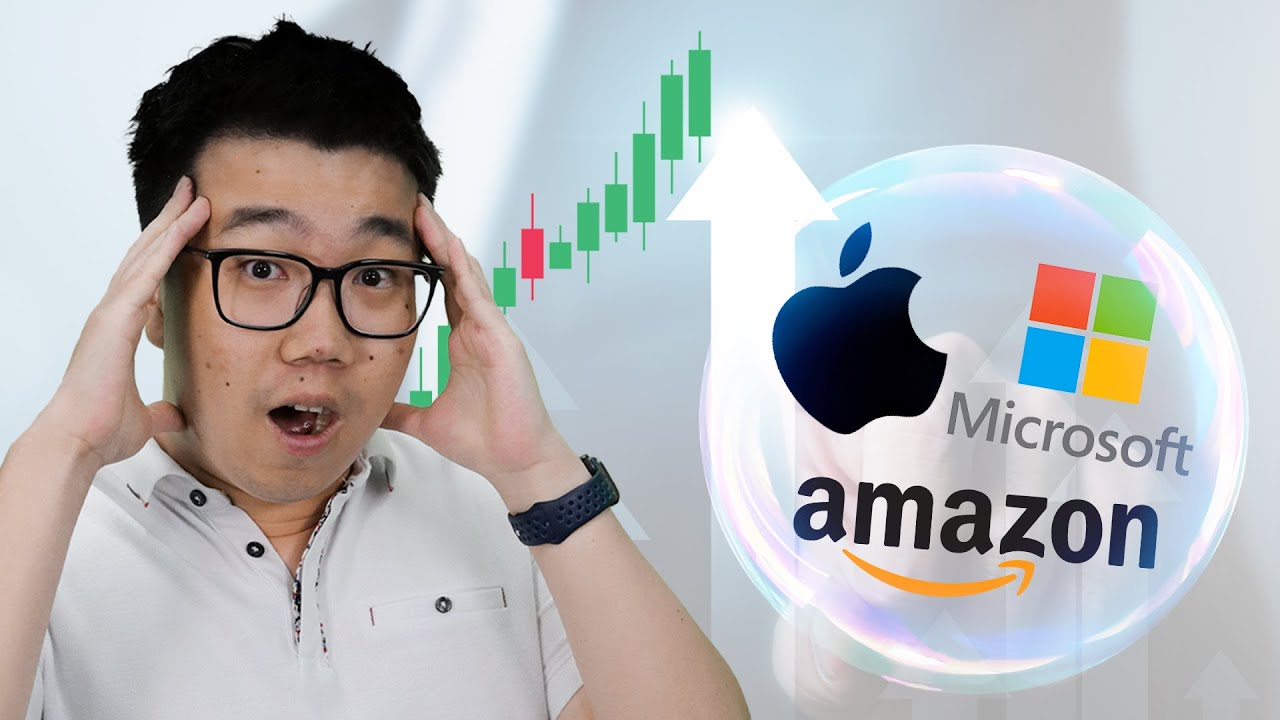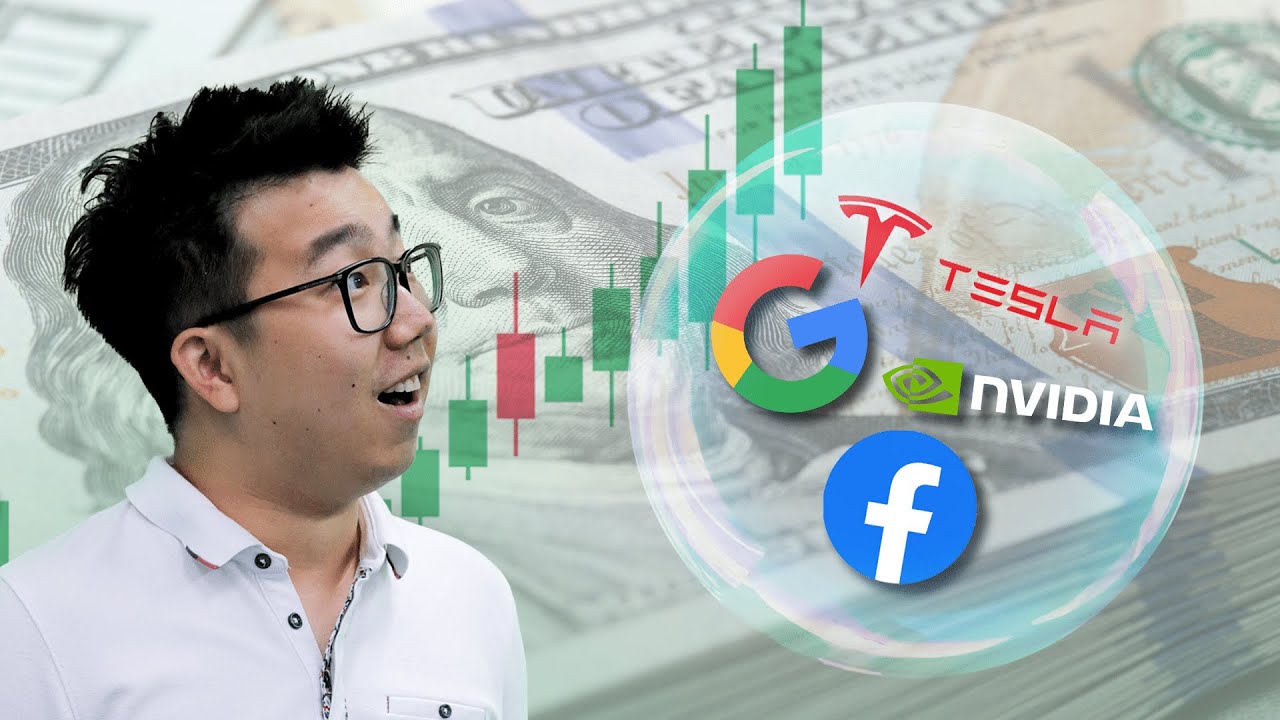 Ytd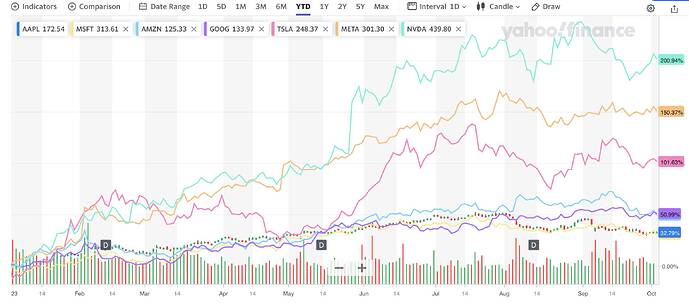 Last year outperformers, this year underperforms.
So, this year outperformers would underperform next year?
Since Fed started rate hike on Mar 28, 2022…


Despite the hype by media and social media, AI as a new S-curve is only true for NVDA.
I am not sure what new curve is META in. Could be just a recovery from oversold conditions of previous years.
Despite denial by cultists, both AMZN and TSLA are rate-sensitive business.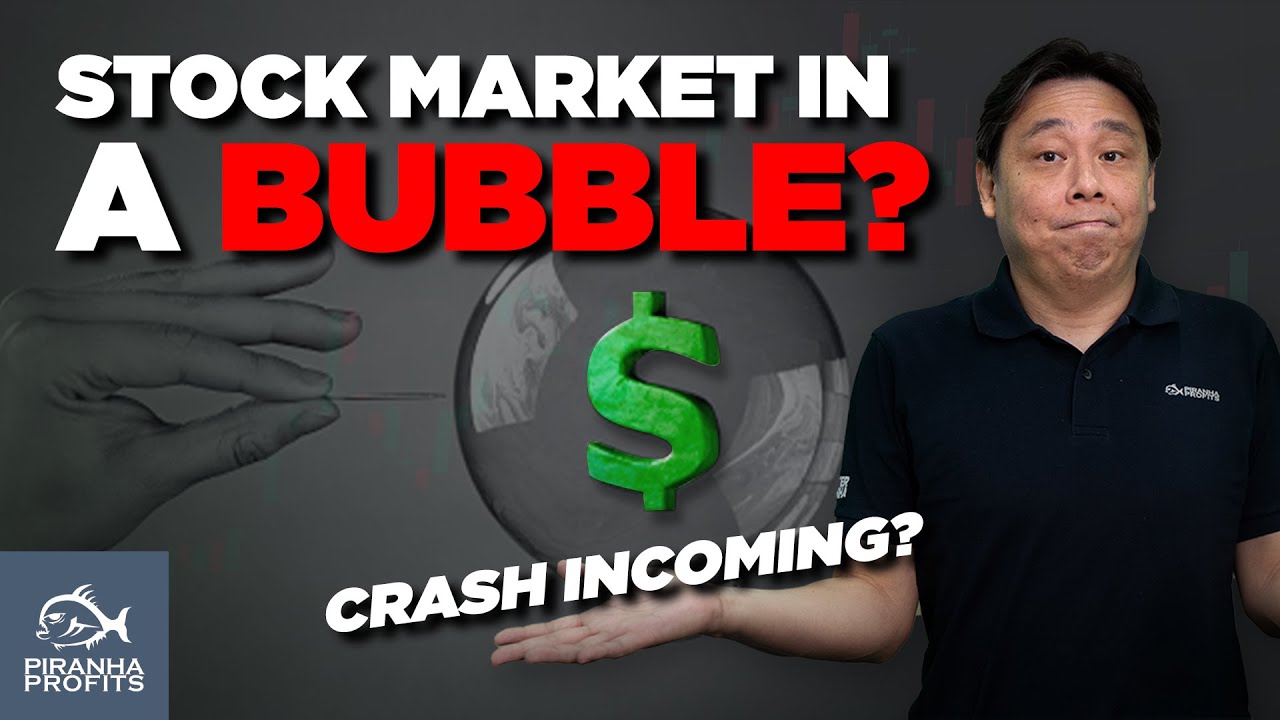 He grouped companies in S&P 500 from highly undervalued to highly overvalued.
Highly undervalued: GOOG
Undervalued: AMZN, MSFT, NVDA
Fairly valued: META, TSLA
Overvalued: AAPL, NFLX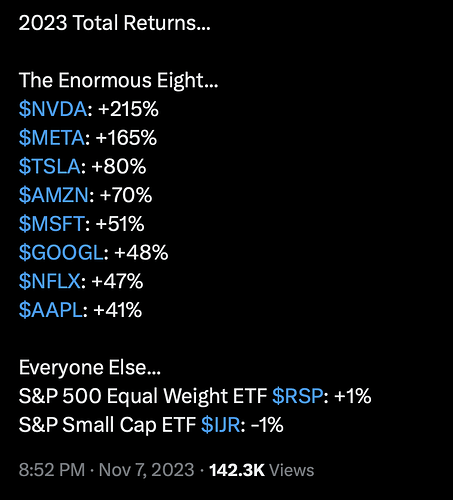 FANGMANT continues to outperform other stocks. Why oh why investors still want to mess around with other stocks? Investing is simple and straightforward, just DCA buy into broad-based indices (e.g. S&P, QQQ) or FANGMANT.
Current development illustrates Mark Zuckerberg is smarter than GOOG leadership. GOOG leadership knew their search model could be disrupted by LLM/regen AI but didn't come out with any viable revenue replacement. Mark knew social media is fickle business, has been acquiring other alternative businesses e.g. Instagram, WhatsApp, etc; and jump ahead e.g. consider building a mobile phone and then settle with metaverse and acquire Oculus.
Since the start of this thread, every stocks in FANGMANT outperforms S&P. An equal weight portfolio of FANGMANT outperforms S&P by a wide margin. So don't know what "market darlings" is he referring to, as far as I am concerned, the great companies are FANGMANT and each FANGMANT outperforms S&P.

The problem with Puru, he wants to invest in "growth" stocks… he is one of the new class of investors who believe that smaller market cap companies would outperform mega cap companies and constantly looking for the new high growth innovating companies. Historically might be true but not for the last 10-12 years. What is true in the past, may not be in the future. Investing is not about the past, is about the future.
In fact, is obvious that FANGMANT are the best stocks as early as 2013 when Jim Cramer coined FANG. Since 2013, each FANGMANT outperforms Nasdaq and S&P. As a basket outperforms indices widely.

Recently, MSFT made a new ATH. 2nd time in 2023.
AAPL, NVDA and GOOG are close to making new ATH.
Current ATH was made… AAPL in Jul 2023. NVDA in Aug 2023. GOOG in early 2022.
The other fours are far from making one.
Sell magnificent 7, buy PLTR

and SHOP

. Don't have much PLTR. Have plenty of SHOP… 2nd largest holding in growth portfolio.
Coatue raised its position by 171.3% in Chinese e-commerce major Alibaba (BABA) to 360.9K American depositary shares in Q3 from 133K in Q2;
Not like some1 who like to buy high sell low.
Nov 20, 2023
NVDA made a new ATH.