Frankly, he worked ridiculously hard. Obviously gunning for the billionaire club.
Based on his history, I think he only got lucky with Tsla. There's always certain people hitting the jackpot with short term stock betting and he happens to be one. I don't see him being a successful stock investor long term.
He stands to lose his fortune unless he can be savvy with doing business going forward.
So long TSLA doesn't collapse, I don't see the gloom and doom prediction of stock market would happen. Well, let hope Fed won't drop an atomic bomb on Sep 20.
Remember TSLA price is absorbed with 51% YOY growth. As long as it maintains such growth, TSLA won't come down. This is the biggest risk on TSLA price.
FB was like that 33% YOY few years before (until MZ sold some stocks), now it is 5% next 5Y EPS growth. See what happened.
Yes, is why high growth stocks are risky in current environment. You can't tell the macro impact on consumer behavior.
The demand of EV come from car rental companies! Will they evolve to taxi services when EV turned AV?
Look like I don't need to buy an EV. Can always rent one. Energy is so cheap in Texas and I hardly drive, no point buying a depreciating asset (ST appreciating doesn't mean much, at one time, prices of used car appreciated in SG too i.e. higher than original purchase price).
Conflicting reports. These media have no idea what's really going on.
it is believed that he has made billions since. Forbes currently lists KoGuan's net worth at an incredible $7.2 billion
Man eating Hainan Chicken rice at a hawker stall: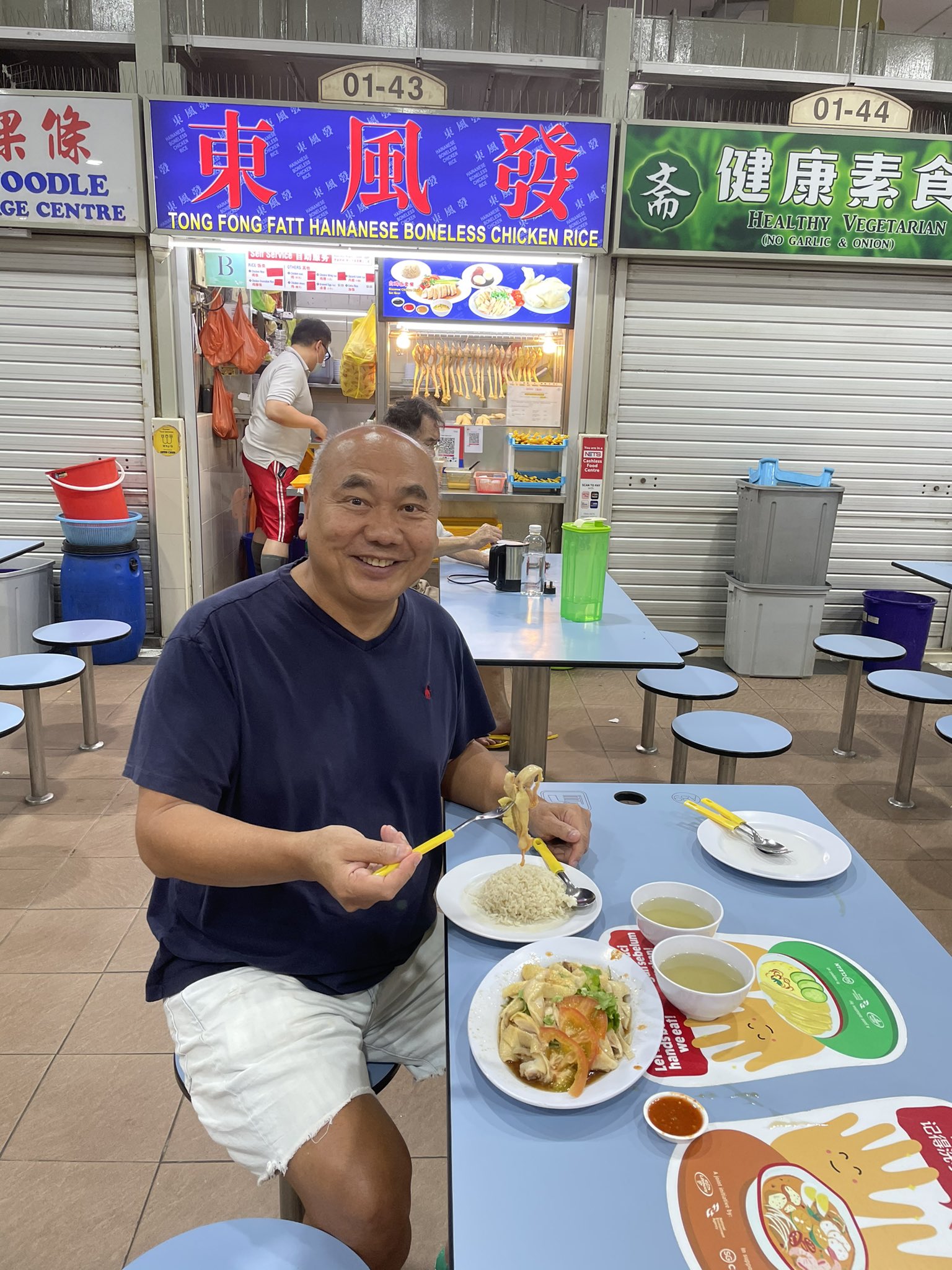 He lives in Singapore, not HK or CA. And you're late to the party, I posted that already.
You are not living in SG either.